*Brenda Jenkins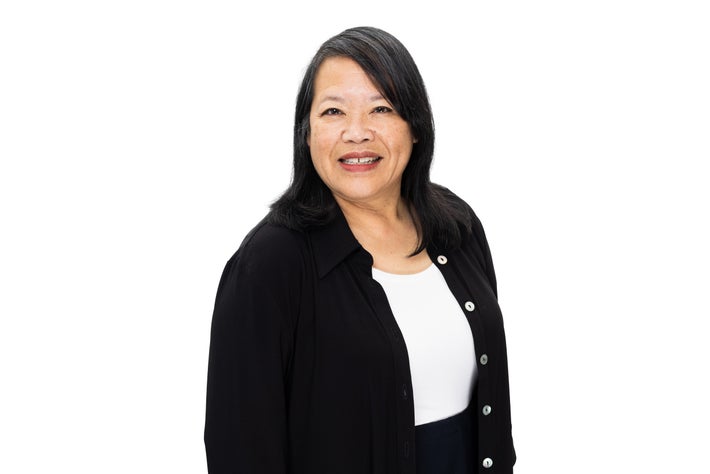 My name is Brenda Jenkins and I have been working within the Real Estate Industry for 36 years. I started in 1986 in Property Management for the RCMP. I obtained my degree in Political Science from UBC and had wanted to join The Foreign Service but was too young and did not have any job experience. The Foreign Service sent my resume to the RCMP and that is how I got my start to the industry! I was the first female Property Manager in the history of the RCMP and I looked after Headquarters which was a 21-acre site with a Heritage building (E Division/RCMP Training Academy). This is also where I met my now-husband, Al. I did not need to get my Real Estate or Property Management license to fulfill my job duties as the government self-insures. I was a Property Manager for the RCMP for 5 years, I loved every minute of this job but wanted to see what the 'Real World' of Real Estate had to offer.
I challenged the Real Estate Exam and passed! I then got hired by Royal LePage working in their private sector as a Property Manager. I had a small portfolio of buildings and several strip malls for investors that I looked after as well as two Royal Trust (Royal Trust was bought by Royal Bank of Canada in 1993) buildings in the lower mainland as Royal Trust was under the Royal LePage group of companies.
I left Royal LePage in 1993 as I was head hunted by a small development company, Adams Coscan. I was the house leasing agent and helped tenants with their tenant improvements. This job was fast paced, hectic and anxiety ridden, being a workaholic, I loved every minute of this job too!
In 1995 our son, Nicholas was born. My commercial job prospects were slim as I wanted to be able to be at home more to raise our son so I switched gears and joined Homelife Classic Realty as a Residential Realtor so I could have more control over my schedule.
I was the leasing agent for the City of Maple Ridge for 11 consecutive years (1995-2006). I had to submit my resume as well as go for interviews annually to keep this position.
I left Homelife Classic Realty to join RE/MAX as RE/MAX enlisted my help to develop their property management division.
In 2003, my husband Al joined me in Real Estate, and we left RE/MAX to join the Macdonald Realty Family which is where my license is currently hung. Macdonald Realty feels like home and will probably be where I retire from the industry. The company is very supportive of their agents, we have great management and I feel we have input within the company.
Residential and Commercial Real Estate have always been my passion, I love meeting new people and I find it very rewarding to help someone find their dream home! I met Francis in 2019 at Macdonald Realty, we started chatting and it was immediately apparent that we valued the same things in life. He helped me out when I had undergone surgery and we decided that I should join Mai Dreams Group. We had done some deals together prior, so joining the team felt like a natural progression. The idea of joining a Real Estate team had already crossed my mind as I wanted to be able to help others and pass on the knowledge that I had picked up over the years. There are no words to describe what it's like being a part of the Mai Dreams Group. It is my 'happy place', I love the people, team culture, and the vibe. I love working with enthusiastic people and we feed off each other's energy. We are truly a family and are here to support one another's dreams.
When I am not working, I enjoy baking, cooking, and spending time with my family. I have also been a member of the Maple Ridge Rotary Club for 4 years and I volunteer for various causes and fundraising endeavors. I am absolutely obsessed with my granddaughter and will do "gramma duties" immediately when called to action.
My goal is to pass on everything that I possibly can to the team so that I can rest knowing my friends and family will have the next generation of Realtors for life!
P: 604.816.6961
E: bjenkins@macrealty.com